First of all, I would like to commend the new paper map.
A "normal" explorer certainly had a paper card at hand and not a smartphone with "GoogleVyn" on it.
However, as can be seen in various discussions, not all players are happy with the new paper map.
Therefore, this is an attempt to offer a compromise to those who miss the 3D world map in form of using Enderal's "flat 3D map".
I have converted my "Flat 3D World Map" to DDS format so that it can be used by the program.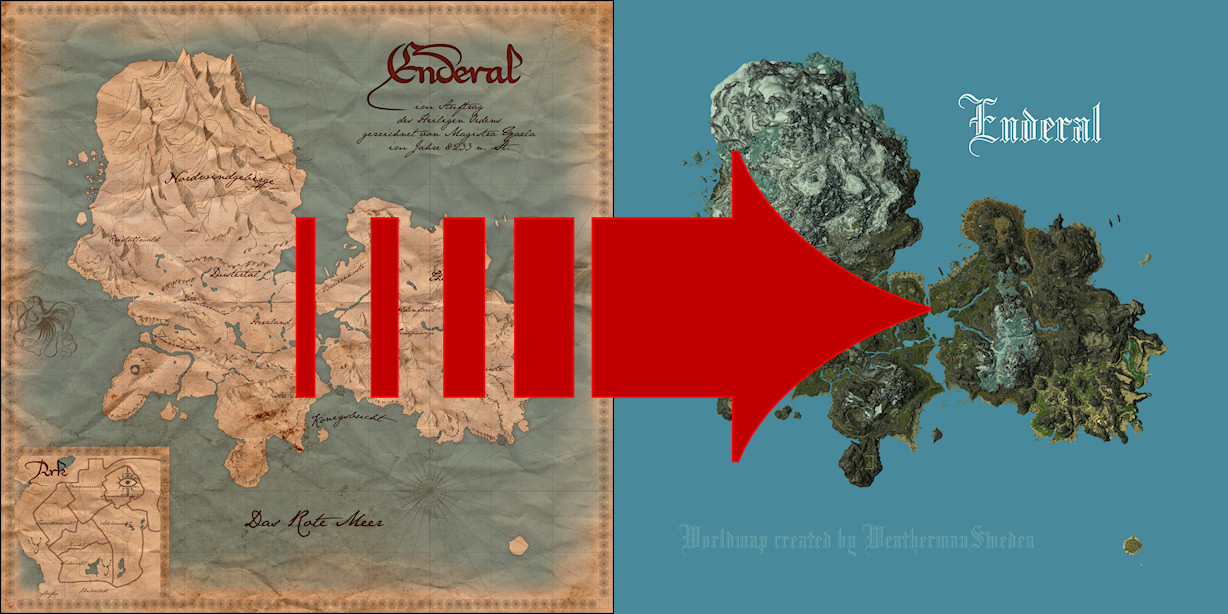 The attached ZIP file contains the map file called Enderal_main.dds.
In the folder
Steam\SteamApps\common\skyrim\
Data\textures\map
first rename the existing file
Enderal_main.dds
(for example in Enderal_main_org.dds) for a backup.
Then unpack my map file into exactly this directory, so that you have a file called
Enderal_main.dds
again.
At last start the game as usual and enjoy "GoogleVyn" by pressing "M" ...
PS: I have the folder structure in the ZIP file, so that it also could be installed with e.g. NMM (but honestly I did not try it...)